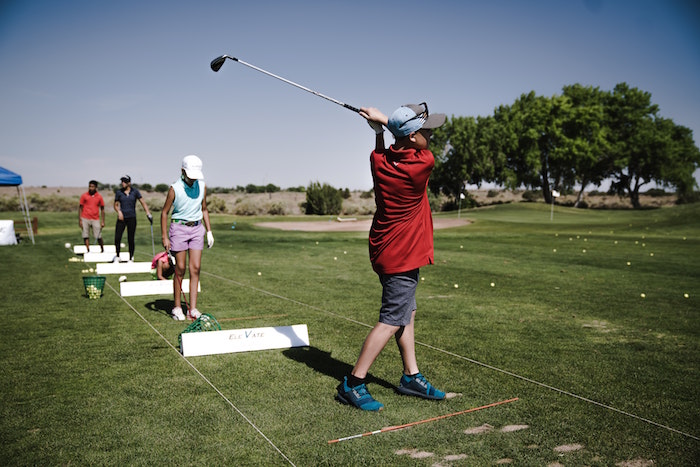 Why You Should Turn Your Golf Orphans into Golf Fans
If you're a golf widow with kids, then you probably feel like you've got some golf orphans on your hands. What you may not realize is that the sport your husband has chosen to obsess over is the best thing that could ever happen to your kids. I've narrowed down my top five reasons you should encourage your kids to pick up the game of golf.
But why golf?
The golf industry LOVES kids!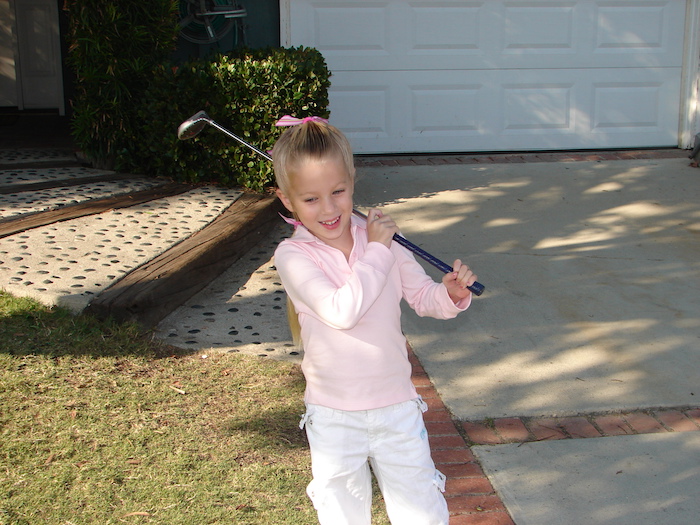 Here's the upside for you and your golf orphans:
1. Relationship Building
Whether Johnny goes out with Dad alone, or the whole family hits the links, the time together on the course is priceless. Don't your kids become golf orphans—encourage them to get our on the course with dad and become golf fans.
2. Technology Break
Four several hours, your kids will ditch the phones and tablets and enjoy the fresh air and beautiful outdoors. If you go with them, you can, too!
3. Etiquette
Golf is all about manners and civility. Your kids will get a crash course on respect, patience, integrity, and responsibility. Not only do these lessons in civility apply to your golf orphans, they apply to your marriage as well.
4. Life Skills
Kids who golf learn how to keep their emotions in check, communicate with peers and adults, set short- and long-term goals, and handle both victory and defeat with grace. Whew! Sounds like a no-brainer to me!
5. Opportunities
While overall participation in golf has leveled out for the time being, junior golf continues to grow steadily. Now, at the risk of creating a whole new generation of golf addicts and golf widows, I do wholeheartedly support this movement.
Golf teaches kids important values and reinforces invaluable life lessons. And it's easy to get involved. The obvious answer is to send the kid to the course with Dad. But you can also sign up your son or daughter for lessons at your local course—they always have fun programs for kids willing to learn. You can also check out The First Tee, an international junior golf organization that offers in school and after school programs that instill leadership and golf skills.
Can you think of anymore reasons you should get your kids on the golf course? Comment below!