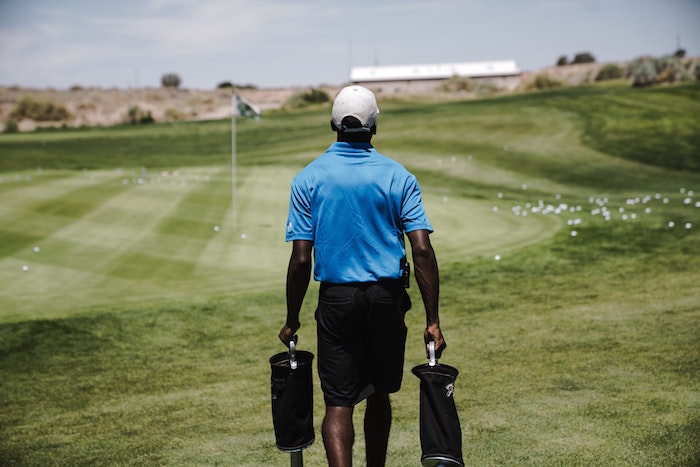 When Husbands Obsess Over Their Hobbies
The Golf Widow Club embraces more than wives with husbands who golf. It is a sisterhood of women whose husbands spend countless hours, unimaginable brainpower, and a surprising amount of energy on their hobbies, toys, and games.

Now, there's nothing wrong with unwinding a bit by playing a mindless video game or meeting the guys for a pick up game at the Y. But when a healthy diversion takes an ugly turn toward obsession, when his favorite activity consumes him body, mind, and soul, it's time to talk.

Here are just a few of the Golf Widow Club's affiliate members:

The Gaming Widow
This poor gal competes with her husband's addiction to an alternate reality. Fast cars, intense action, and racing adrenaline are tough contenders. But I'm betting a flesh and blood woman can win this one if really gets her head in the game. On your mark, get set…

The Toy Widow
Her man's inner child can't be reigned in. Whether he plays with models, remote control planes or cars, or builds ships in a bottle, he spends hours on end tinkering with his toys. Remind him that sharing is good and he needs to take turns playing with you, too.

The Work Widow
Wives of workaholics comprise one the Widow Club's biggest conglomerates. This woman would do well to make an executive decision and remind her businessman that he holds stock in the Home Company and it may be in need of a bailout.

The Band Widow
Her music man devotes his heart and soul to making melodious masterpieces, but he appears to be tone deaf when it comes to heartstrings. When rehearsals and gigs throw the marriage off key, complaints won't resonate with him, but a love song will be music to his ears.

The Car Widow
Wives have been fighting for the driver's seat in this race since the invention of the automobile. When the signs indicate dangerous curves ahead, she needs to stop looking in the rearview mirror, grab the wheel, and get her marriage back on the straight and narrow.

The Sport Widow
Whether her husband loves baseball, basketball, tennis, golf, or even cricket, this widow often sits on the sidelines waiting for her man. When the home team starts struggling, get off the bench and get in the game. Give your man the pep talk of his life and remind him that his starting players need some one-on-one time.
Now, to be fair, not all "widows" feel bitter about their hubby's hobbies. Many lovingly support their men's habits. And of course, most of us toggle back and forth between being a Supportive Sally and a Ticked-off Tania.